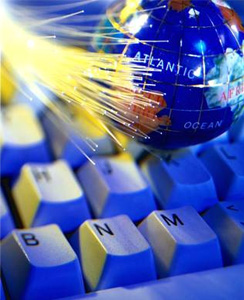 "I will recommend your company;
and sure, people can call me and you
can put that on your website."
~ John Daigh
Hometeam of Kansas
(November 10, 2009)
HOME
GTX Communications is a telecommunications company that specializes in voice over IP telephone (VoIP) systems, voicemail, and E-fax. We provide cabling, networking, and router installation to support our VoIP. We also work with Intellasoft in order to provide a system at the customer's location if requested. We are collocated in downtown Kansas City, Missouri, in the Oak Towers along with Verizon.
GTX believes the customer comes first. We feel companies should have the ability to have a phone system that, at any time, can bypass the need for a physical location. We also see the need for a hosted solution in order to prevent telephone companies from overcharging. We are striving to protect the customers from phone carriers that use unethical methods to lock customers in to contracts.
GTX Communications is a Kansas City company that has the ability to provide phones nationwide, or internationally. Our focus is to cater to the customer's needs. The company's vision statement is, "to help the world come to a place where businesses do not rely on the public switching telephone network."